What is resurrection?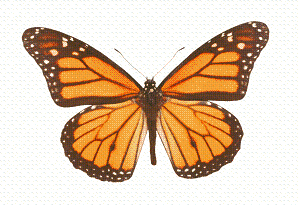 In the literal meaning of the word, "resurrection" is that state of a dead person returning to corporeal or bodily life. In a religious context, resurrection is a concept which is associated with belief in eternal life. This understanding of resurrection is such that the dead do not return to life and live for awhile before dying once again; but that those who are raised from death are raised to life from which they will never die again.
In some ancient cultures (like the ancient Egyptians), belief in resurrection applied to the death only of monarchs who were resurrected as gods (or to the death of monarchs who were considered gods during their reign and who were resurrected to reign beyond this world). Belief in a personal resurrection of each human being was a concept first held in post-exilic Judaism.
In a Christian context, belief in a personal resurrection is not founded so much on Jewish influence, but is founded more so on the belief that resurrection has already occurred in the person of Jesus Christ.
What is the resurrection of Christ?
If there is any one doctrine which defines Christianity, it most certainly is the doctrine of the resurrection of Jesus Christ. That God the Father raised from the dead the crucified Jesus is central to the faith of every Christian. Indeed, there is no Christianity without the resurrection of Christ. As the apostle Paul writes:
"For I handed on to you as of first importance what I in turn had received: that Christ died for sins in accordance with the scriptures, and that He was buried, and that He was raised on the third day in accordance with the scriptures . . .. If Christ has not been raised, your faith is futile and you are still in your sins." (1 Corinthians 15:3-4, 17)
God raised Jesus Christ from death. Christ did not, and could not, raise Himself from the dead. He could not raise Himself from the dead because He was dead.
We believe that God raised this same Jesus from death, not as a reward for good works, but as an affirmation that the life of trust and obedience lived by Christ is the life which God intends for all of humanity. In raising Jesus from death, God is proclaiming to us His love and that He will not allow sin and death to separate us from His love.
For our part, we are to respond to God's proclamation of love for us by placing our faith in Jesus Christ.
How do we know that the resurrection of Christ actually happened?
Doubt about the resurrection of Jesus Christ is no new issue. In his letter to the church at Corinth, the apostle Paul acknowledges this doubt as early as the first century of Christianity.
"Now if Christ is proclaimed as raised from the dead, how can some say there is no resurrection of the dead? If there is no resurrection of the dead, then Christ has not been raised; and if Christ has not been raised, then our proclamation has been in vain and your faith has been in vain. We are even found to be misrepresenting God, because we testified of God that He raised Christ—Whom He did not raise if it is true that the dead are not raised. For, if the dead are not raised, then Christ has not been raised." (1 Corinthians 15:12-16)
For as long as Christians have been proclaiming that Jesus Christ has been raised from the dead, there have been skeptics who call for proof of such a claim.
The appeal to Scripture as evidence does not provide proof to the skeptics. Indeed, the appeal to Scripture often gives the skeptic more reasons for skepticism. The accounts of the resurrection of Christ in the four gospels do not agree with one another. They differ with regard to when the risen Christ first appeared and to whom. They do not agree in the details, such as the number of angels at the empty tomb, or where those angels were.
Of course, all four gospels do agree that the tomb was empty. The empty tomb is often presented as evidence of the resurrection.
Yet, the empty tomb does not prove the Christian claim of Jesus being raised from the dead. The skeptic can rationalize the empty tomb by claiming that someone could have moved the body, or that Jesus was not really dead—merely comatose.
The arguments which the skeptics have to their advantage is that medical science and personal experience teaches us that death is permanent—that dead persons stay dead.
Now even if modern science could account for resurrection, and even if modern medicine could confirm that Jesus was truly dead, but is now alive, these would not prove the Christian teaching about the resurrection. Neither Scripture, nor the empty tomb, nor modern science can prove that Jesus Christ was raised from death by God the Father. None of these things can prove that the resurrection of Jesus Christ destroys the power of sin or insures the resurrection of God's people.
Presbyterians believe that when we proclaim the resurrection of Jesus Christ, we are not offering proof against doubt. Rather, we are making an affirmation of faith. We are not saying that we believe in something which we know is scientifically untrue. Rather, we are claiming that Christ's resurrection is God's affirmation to us that Christ's life of faithfulness and love for God is the life which He intends for all of humanity. We are claiming to trust in God's unmerited love for us.
What is the nature of Christ's resurrection?
When Christians speak of the resurrection of Jesus Christ, we are not speaking of the resurrection in any figurative or metaphorical way. We are not saying that Christ lives on merely in our hearts or in our memories (although we do acknowledge that He most certainly does abide in our hearts and minds). Rather, we are speaking of the resurrection of Christ as a returning to life of a real person—the resurrection of a living human being. We are speaking of a resurrection of the body.
It is indeed true that the Biblical accounts report strange and bewildering encounters between the resurrected Jesus and His disciples. In the Gospel according to Luke, after His resurrection, Jesus was unrecognizable to His followers (Luke 23:13-16). Also, Jesus vanishes and appears right before His disciples such that they thought they were seeing a ghost (Luke 23:28-37).
As strange as these accounts might seem, the writers of the Gospels are quite intentional in their witness to the tangible reality of Christ's resurrection. He showed the disciples the wounds from His crucifixion, He let them touch Him, and He even ate with them—all these things He did to demonstrate that He is a real person. The risen Jesus is a living human being and not a ghost.
[Jesus] said to them, "Why are you frightened, and why do doubts arise in your hearts? Look at My hands and My feet; see that it is I myself. Touch me and see; for a ghost does not have flesh and bones as you see that I have." And when He had said this He showed them His hands and His feet. While in their joy they were disbelieving and still wondering, He said to them, "Have you anything to eat?" They gave Him a piece of broiled fish, and He took it and ate it in their presence. (Luke 23:38-43)

Now, we Presbyterians do not pretend to understand the nature of Christ's resurrected body—a body which seems quite different than any other physical body with which we are familiar. But whatever be the nature of the resurrection of Jesus Christ, we believe that His resurrection is a resurrection of His body.
What is the resurrection of the body?
Presbyterians, like many Christians, reaffirm our faith by saying the Apostles' Creed. Among its affirmations is the statement, "I believe in the resurrection of the body, and the life everlasting" (Apostles' Creed).
Now, when we say that we believe in resurrection of the body, we are not talking about the resurrection of Christ's body (although we do affirm our faith in Christ's bodily resurrection). Rather, we are expressing our Christian hope in our own bodily resurrection. We are affirming our faith that God will raise the bodies of all those who are reconciled to God through Christ.
Many persons (even many Christians), upon hearing this talk about the resurrection of the body, become concerned about this Christian affirmation. In claiming to believe in the resurrection of the body, are Presbyterians saying that God will resuscitate or reanimate dead, decaying bodies—bodies which have long since decomposed and returned to the dust of the earth? Will God revive us in the very physical bodies with which we originally died? Will God resurrect us into the same physical bodies which will once again decay and perish as they did before (as do all physical bodies according to the laws of physics)?
To these questions, we Presbyterians must say "No." We believe that the resurrection of the body is a resurrection of a body quite different from the one which we have in this life. The apostle Paul speaks of the resurrected body as a spiritual body.
But someone will ask, "How are the dead raised? With what kind of body do they come?" What you sow does not come to life unless it dies. And as for what you sow, you do not sow the body that is to be, but a bare seed, perhaps of wheat or of some other grain. So it is with the resurrection of the dead. What is sown is perishable, what is raised is imperishable. It is sown in dishonor, it is raised in glory. It is sown in weakness, it is raised in power. It is sown a physical body, it is raised a spiritual body. If there is a physical body, there is also a spiritual body. (1 Corinthians 15:35-37, 42-44)


So, what does Paul mean when he speaks about a spiritual body? Unfortunately, Paul does not say much else about spiritual bodies. We might speculate as to what he means, but it would be nothing more than speculation. However, there are two things which we can say. First, a spiritual body is spiritual—it is not physical. Whereas a physical body is perishable (that is, prone to death and decay), a spiritual body is imperishable—it cannot degenerate or die. Thus, the resurrection of a spiritual body means a resurrection to eternal life.
Second, a spiritual body is a body—a distinct human being. For the ancient Greeks, human beings were souls who were contained in bodies—human beings were actually souls whose bodies were incidental and dispensable. But, for Paul (and for other Biblical writers), human beings were living bodies—having a body is significant and indispensable to being human. A body distinguishes a person from the rest of God's creation—a body makes someone a distinct person. A body is what makes someone a "self." Thus, when one is raised from death to a spiritual body, that one is raised, not as someone different, but as one's own self. Indeed, to be reconciled to God—to be returned to a righteous relationship with Him through Christ—is to be raised as oneself for the sake of that righteous relationship. (After all, if you are not yourself in the resurrection, then with whom does God have this reconciled relationship?)
So, what is the resurrection of the body? Perhaps our understanding of the Christian hope in the resurrection is best expressed in the resurrection of Jesus Christ Himself. Of Christ, the letter to the Ephesians says that "He is the beginning, the firstborn from the dead, so that He might come to have first place in everything" (Ephesians 1:18b). Although we may not now comprehend the true nature of Christ's resurrection, nor the full nature of spiritual bodies, Presbyterians believe that our resurrection will be like the resurrection of our Lord and Savior Jesus Christ.
See what love the Father has given us, that we should be called children of God; and that is what we are. The reason the world does not know us is that it did not know Him. Beloved, we are God's children now; what we will be has not yet been revealed. What we do know is this: when He [Christ] is revealed, we will be like Him, for we will see Him as He is. (1 John 3:1-2)



Is resurrection the same thing as immortality?
To understand the Christian concept of resurrection, one must understand what resurrection is not. Resurrection should not be confused with another religious concept associated with eternal life—immortality. Although both resurrection and immortality are religious concepts, and both involve belief in eternal life, the two concepts are quite different. Immortality is the concept that a person has eternal life in that the soul of that person never dies—that the soul is "immortal." Resurrection, on the other hand, is the concept that a person, having already died, returns to bodily life—it is the concept that a dead person is raised from death.
As the teachings of and about Jesus Christ began to spread from their origins in Palestine into the Hellenistic world, the message of resurrection encountered the Greek idea of the immortality of the soul. And, although "immortality of the soul" and "resurrection of the body" are historically conflicting concepts, early Christians often merged the two into one concept of eternal life.
This notion of the immortality of the human soul had so permeated Christian theology that even the historical confessions of the reformed tradition reflect this belief.
The bodies of men, after death, return to dust, and see corruption; but their souls (which neither die nor sleep), having an immortal subsistence, immediately return to God who gave them. The souls of the righteous, being then made perfect in holiness, are received into the highest heavens, where they behold the face of God in light and glory, waiting for the full redemption of their bodies. (The Westminster Confession of Faith; chapter 34)


The first problem with this notion is that nowhere in the Scriptures is there any reference to the separation of bodies from souls, even for a brief time. The Biblical witness never divides human beings into mortal and immortal parts. It never distinguishes between mortal bodies and immortal souls [although Paul does distinguish between the mortality of physical bodies and the immortality of spiritual bodies (1 Corinthians 15:44, 53)].
The second problem with this notion is that nowhere in the Scriptures is there any reference to the immortality of disembodied souls. In fact, the only time that the New Testament mentions "immortality" (athanasia) is when it is used to describe God (1 Timothy 6:16) or to describe our resurrected, spiritual bodies (1 Corinthians 15:53-54). "Immortality" is never used Biblically to describe our souls.
Like many Christians, Presbyterians believe that the eternal life which we share with our Lord Jesus Christ does not involve the division of body and soul. Immortality is not an intrinsic quality of the human soul. Rather, immortality (as a gift from God) is the quality of ourselves as spiritual bodies—as those whom God raises us from death.
So, when are the dead raised?
Confusion often arises when we try to discern from Scripture when this resurrection from the dead is to occur—confusion between the eternity of eternal life and the passing of time in this earthly life.
There are some passages of Scripture which describe those who have died as being "asleep" as they await the coming of Jesus Christ and the resurrection which accompanies His return.
But we do not want you to be uninformed, brothers and sisters, about those who have fallen asleep, so that you may not grieve as others do who have no hope. For since we believe that Jesus died and rose again, even so, through Jesus, God will bring with Him those who have fallen asleep. For this we declare to you by the word of the Lord, that we who are alive, who are left until the coming of the Lord, will by no means precede those who have fallen asleep. For the Lord Himself, with a cry of command, with the archangel's call and with the sound of God's trumpet, will descend from heaven, and the dead in Christ will rise first. Then we who are alive, who are left, will be caught up in the clouds together with them to meet the Lord in the air; and so we will be with the Lord forever. Therefore, encourage one another with these words. (1 Thessalonians 4:13-18)

Listen, I will tell you a mystery! We will not all fall asleep, but we will all be changed, in a moment, in the twinkling of an eye, at the last trumpet. For the trumpet will sound, and the dead will be raised imperishable, and we will be changed. (I Corinthians 15:51-52)
And yet, there are some passages of Scripture which describe eternal life, not as a general resurrection at the return of Christ, but as an individual resurrection at the moment of each person's death.
One of the criminals who were hanged there kept deriding Him (Jesus) and saying, "Are you not the Messiah? Save yourself and us!" But the other rebuked him, saying, "Do you not fear God, since you are under the same sentence of condemnation? And we indeed have been condemned justly, for we are getting what we deserve for our deeds, but this man has done nothing wrong." Then he said, "Jesus, remember me when You come into Your kingdom." He replied, "Truly I tell you, today you will be with me in Paradise." (Luke 23:39-43)

For to me, living is Christ and dying is gain. If I am to live in the flesh, that means fruitful labor for me; and I do not know which I prefer. I am hard pressed between the two: my desire is to depart and be with Christ, for that is far better. (Philippians 1:21-23)


So, when are the dead raised? The passages of Scripture which speak to this question are not so much of a problem when one realizes that there is actually a problem with the question. The question, "When are the dead raised?" is a temporal question—it is an inquiry about time. The question is being asked by those of us who are living—those of us who live through the passing of time. But, time (and its passing from the past, through the present, into the future) is not a matter for death, for resurrection, and for God.
Those persons who have died are beyond the concerns of passing time. For them, time and its passing consequences of degeneration, corruption, and suffering are no longer reckoned. For them (as it is with God), all of the past, present, and future are an eternal instant. As we read in the psalms:
You turn us back to dust, and say, "Turn back, you mortals." For a thousand years in Your sight are like yesterday when it is past, or like a watch in the night. (Psalm 90:3-4)
When Scripture speaks about Christ's return, it is referring to a time when all of God's people (past, present, and future) are restored to God. It refers to a time when we who are alive will know the grace of not only abiding eternally with God, but also abiding eternally in the fellowship of all of God's people—in the communion of saints.
So, when are the dead raised? For Presbyterians, this question doesn't matter. What does matter is that in resurrection, "today" and "forever" are one and the same.

---
RETURN TO WHAT WE BELIEVE