First Presbyterian Church
Annual Arts and Crafts For Missions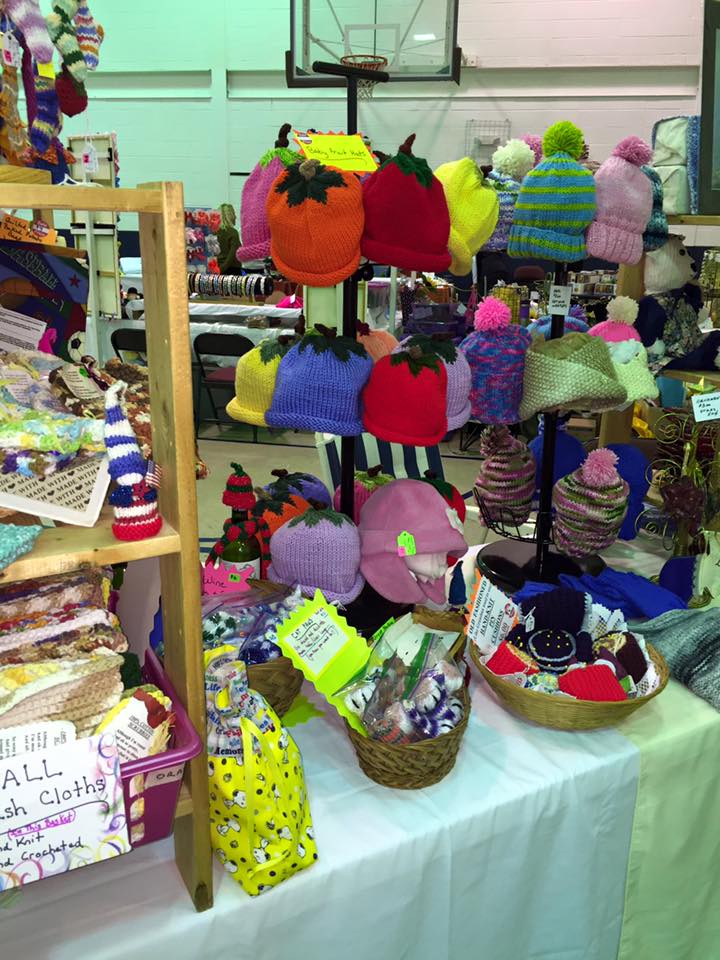 The First Presbyterian Church of Richmond hosts an annual craft fair in November to benefit our Mission programs.
Crafters from around the region gather to display their talents and offer many items for sale. Craft items include Christmas decorations, pottery, photography items, baskets, handcrafted jewelry, hand sewn and crocheted baby items, walking staffs, walking canes, woven scarves, painted gourds, Bonsai plants, woodworking items, quilted and embroidered items, and much more!
Also featured is a "Silent Auction", with a variety of items ranging from antiques to decorations, "Kitchen Kreations" featuring baked goods, candy, and other yummies, " Purse Pagoda" featuring gently used purses and scarves, a "Book Corner" which includes gently used books, puzzles & videos, "Plant Treasures" with plants to nurture during the winter and all year round, and a "Toy Store" featuring gently used children's toys and books!
A delicious lunch, featuring soup, along with a sandwich, drink and a homemade cookie will be available from 11:00 to 2:00 pm for only $5. Tickets are available in advance from members of the women's circles at the church or purchase at the door.
For more information or to request a table for displaying your own crafts, contact the church office (859-623-5323) ….ext. 0).