DIRECTOR OF CHRISTIAN EDUCATION
Joel Stanley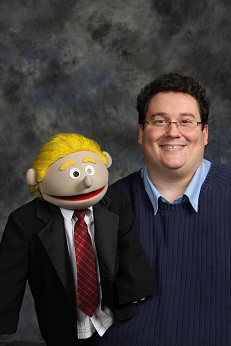 Joel Stanley serves First Presbyterian Church as the Director of Christian Education. He holds an undergraduate degree in Middle Grades Education from Valdosta State University in Valdosta, Georgia and a Masters in Divinity from Pittsburgh Theological Seminary in Pittsburgh, Pennsylvania. Richmond First Pres. is his first call to full time ministry and he is excited to be living out the call that God has placed in his life. Before entering the ministry, Joel taught math for three years at Lowndes County High School in Georgia.
Joel first started to own his faith when he was in middle school and first felt God's call on his life in high school. As such, he recognizes the important role of Christian Education and youth ministry in the church today and has devoted his life's work towards enhancing these areas of church life.
Joel comes from a strong Presbyterian background. His father is a Presbyterian minister and his mother is a church organist and music teacher. He has two brothers both of whom are professional church organists. He is married to Julie Stanley and is father to four girls, Ava, Eden, Grace and Sophie. When he is not busy laboring for the Lord or changing diapers, Joel likes to dabble in puppetry, enjoys fine cinema and has quite an impressive high score at Tetris.
(HINT: Joel is the one on the right)

Contact Information:
joel.christopher.stanley@gmail.com
(859)623-5323 ext. 211
---
RETURN TO OUR STAFF