DIRECTOR OF MUSIC
Dr. Joyce Hall Wolf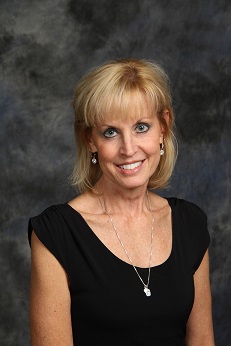 Soprano Joyce Hall Wolf is a frequent performer of recital, opera, and oratorio. She has performed numerous operatic roles in works ranging from those by Monteverdi to Mentotti. Collaberations with Kentucky Ballet Theatre have included the soprano solos in George Crumb's Ancient Voices of Children and Villa-Lobos' Bachianas Brazileiras Number 5.
Wolf is Professor of Music in the Eastern Kentucky University's School of Music and Honors Program Faculties. As a promoter and researcher of compositions by women, Wolf is a national presenter on the subject of Women Lieder Composers and has also presented nationally and regionally on the subject of Guiding the Undergraduate through Critical and creative Thinking and into Dynamic Art Song Performance.
For Eastern Kentucky University, Wolf teaches voice, vocal pedagogy, vocal repertoire, and is Director of EKU Opera. She holds the Doctorate of Musical Arts Degree in Vocal Performance from the University of Kentucky with a minor in Music History. Mentors at the University of Kentucky included Baritone Steven King and Dr. Jonathan Glixon. She also earned the Master of Music Education degrees from West Virginia University with mentors Soprano Frances Yeend, James Benner, and Dr. Harry Elzinga.
---
RETURN TO OUR STAFF